Did you sign an unfair contract?
Is there a legal remedy?
Cope Thomas is a Florida Licensed Attorney with 20 Years Business Contracts Experience.
He will thoroughly analyze your contract, provide you with a summary of unfair terms, in plain English, at a fraction of current legal cost!
He can also provide you with a wide range of contracts, in clear and concise language, that effectively communicate the parties' duties and expectations.
Cope Thomas is YOUR personal contracts lawyer.
• Increasing your bargaining power
• Making you a savvier business person
• Saving you substantial time and money
• Protecting your intellectual property
TOP QUALITY & BEST PRICE GUARANTEE!
If you find a lower price, then Cope will match it.
CONTRACT READER
Did you receive a Non-Disclosure Agreement?
Cope Thomas has created Contract Reader.
This is an automated paralegal trained to read your non-disclosure agreement.
Just enter your email, upload your non-disclosure agreement, and in seconds:
• Contract Reader will provide a high-level summary of legal issues within the NDA,
• Display the full NDA highlighting the potential legal issues in red, and
• Hover your arrow over the highlighted text for a plain language description of the issue.
This is a disruptive Software as a Service (SAAS) competing against the entrenched ways of doing things. And is currently operating at approximately 85% issue detection accuracy rate.
Try a free demonstration of this revolutionary legal service!
Watch a demo video.
Instantly Analyze Your NDA!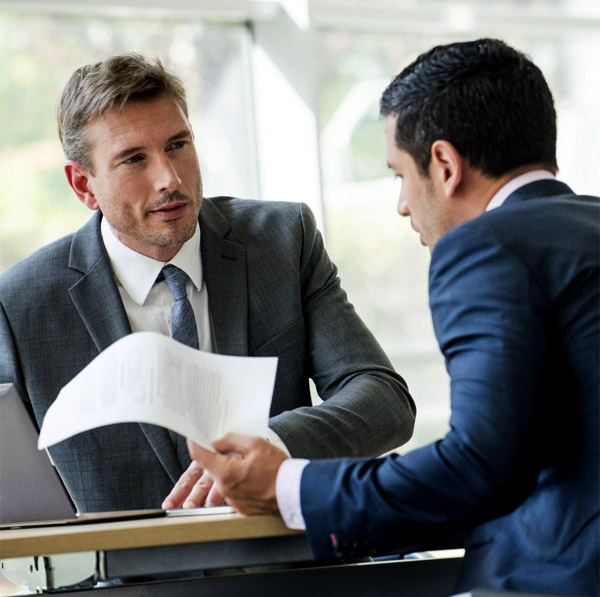 Business Attorney
Cope Thomas has extensive experience negotiating billions of dollars of complex contracts across the globe.
Legal Career and Qualifications:
• UpWork.com (https://www.upwork.com/fl/copet). Top Rated Business Attorney with proven history of delivering real solutions to over 100 startups, small business owners, and medium sized companies.
• Founder, ContractReader.us. Seeing the on-coming data revolution, Cope pursued multidisciplinary research in the use of artificial intelligence in legal risk analysis and created the world's first automated contract review SAAS platform. 2018
• General Electric 2008
• Teachers College, Columbia University 2006
• Siemens 1999
• Author, The Florida Bar Journal, COMPUTER GENERATED ANIMATION: IDENTIFYING NEW AND SUBTLE PREJUDICIAL SPECIAL EFFECTS
If you have a contract, or are in need of a contract, then speak with me, and I will provide a due diligence legal counsel to help you determine next steps!

Fight for Justice
If you have been wronged in business, do not dispair. You found a top rated Florida Business Attorney.

Best Case Strategy
Cope will review your contract law case thoroughly and provide the best legal counsel for your specific case.

Experienced Attorney
IP, breach of contract, lease agreement, licensing contract, trade secret, employment law... for startups and corporations.
Contact Us
Phone #: (518) 817-9652
Email: copethomas@contractreader.us
Mailing Address: 230 West King Street Saint Augustine, Florida, 32084